Posted by Discount Vials on Jun 01, 2022
Bottles versus vials versus test tubes versus jars: it sounds like a jingle. These terms mean different things to different people and are even used interchangeably in some situations. In order to clarify how Discount Vials defines these types of glass products, we created this handy guide.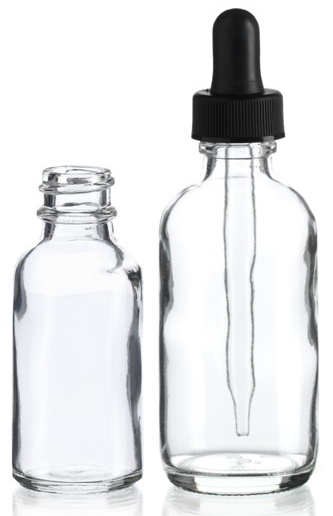 Bottles
If the glass vessel is molded to have a neck and shoulders, it is considered a bottle. The closure will cover the neck and rest on the shoulders of the container.
Bottles come in a wide variety of sizes, styles and colors. They hold everything from sauces and whiskeys to medications and vaping oils.
The two most popular types of glass bottles are Boston Round Bottles (sold in ounce capacities) and Euro Bottles (sold in milliliter capacities).
Vials
To be defined as a vial, the glass container must be straight-sided with an inline neck and flat bottom. The closure will sit atop the vial like a hat.
Discount Vials is the exclusive distributor of our premium Perfection Brand™ continuous thread (CT) vials, made in the U.S. with durable Type I Borosilicate glass.
Our glass vials are sold in dram capacities and are often used for securely containing essential oils, anointing oils, medications and spices.
Test Tubes
Test tubes are straight-sided like vials but they have a rounded bottom instead of a flat bottom.
Discount Vials sells threaded test tubes. These quality glass test tubes have a deep thread finish and come with secure screw caps.
Test tubes are often used for medicinal or scientific purposes and for containing cigars, pre-rolled joints and vanilla beans.
Jars
Jars are typically shorter and wider glass containers. These are straight-sided like the glass vials and are sold with screw top lids that sit similarly to glass vial caps.
Jars are most often used for creams, cosmetics, candles, jams, jellies, honey and more. Small sample jars are a popular choice for giving out samples of your products.
Call Discount Vials For More Details
Discount Vials has an extensive inventory of glass bottles, vials, test tubes and jars. If you're unsure of which vessel you need, give Zoe a call at 866-509-1834. She will work with you to determine the type of glass container that will work best for your product.