Posted by Discount Vials on Aug 08, 2022
With a natural enterprising spirit, Rhett knew from a young age he was destined to become a successful business owner. Throughout his years serving in the US Navy, working for the post office, and being a husband and father, Rhett continued to pursue his entrepreneurial interests.
After becoming interested in e-commerce, Rhett began looking for something to sell online. UW-Madison runs a repurposing site called SWAP where it lists items that it no longer needs to avoid filling up landfills. Years ago there was a physical warehouse where people could rummage around and find random treasures.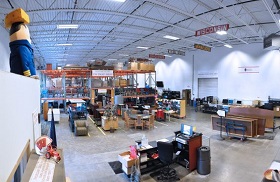 Among the treasure, Rhett found 3 or 4 pallet racks full of laboratory glassware. Unsure of the value, he bought a box and took the items home to do some research on eBay. He realized he could make some money off of these products so returned to SWAP for more.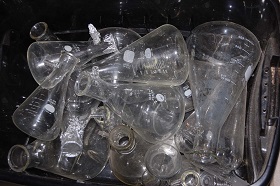 On his return trip, Rhett had a fortuitous encounter with SWAP's manager who really wanted to sell a wall full of pallets of surplus glassware. After some negotiation, Rhett contracted to buy and remove all the glass in the next 10 days. He rented a warehouse and made more than a few extra cautious trips in his '85 Olds Delta 88. He was officially in the glass business.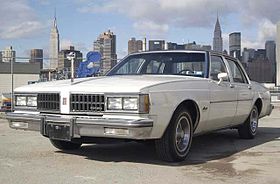 In Part 2 of Discount Vials' history series, find out what domain name Rhett chooses to register his new online business.